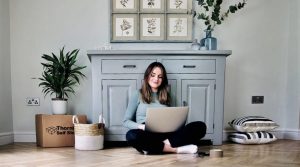 Welcome to Thornbury Self Storage!
We are a leading, secure, state-of-the-art self-storage facility in the Thornbury and North Bristol area. We pride ourselves on being providers of high-quality storage rooms of varying sizes suitable for storing just about anything, whether it be household or business items!
Being an independent and family run business allows us to offer our customers great prices, a great facility and, above all, the best possible customer service! As if this wasn't enough, being so close to both the M4 and M5 motorway junctions, we are in a great location!!
We have invested time, effort, hard work and money to deliver a product that we are very proud of and our professional, friendly team are always on hand to assist!
We hope you enjoy looking around the site and don't forget that you can always call our team of experts on 01454 413 343 or complete our contact form if you have any questions!
We look forward to hearing from you!